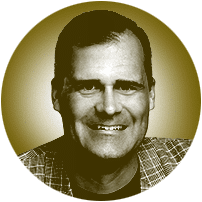 Podcast: Scott Ingram's 4Qs sales time management tips
Podcast🎙️ Scott Ingram's 4Qs sales time management tips
I had the privilege of sharing my top sales techniques with Scott Ingram on his acclaimed podcast show, Daily Sales Tips.
In 2021, Scott and I published together four sales time management tips based on the 4Qs framework ✅  block customers you don't serve ✅  schedule every message ✅  schedule follow-up tasks ✅  plan three wow moments.
visit scott
TIP #1 - BLOCK CUSTOMERS YOU DON'T SERVE
If in doubt about whether to serve a customer profile, ask yourself this question. If you know in your heart a customer will not write a positive review 👍 after you perform a service, this profile may be better served tomorrow or not at all.
Spend your day serving customers who need you right now, and cut waste expended serving folk who will never become a customer.
TIP #2 - SCHEDULE EVERY MESSAGE
The words you use in the body of an email, the look and feel of the pictures and the timing of when the message is delivered all contribute to effective communication. Know the moments when open rates of email are highest, and schedule 🤞your messages to arrive during these times.
TIP #3 - SCHEDULE FOLLOW-UP TASKS
If we fail to follow-up, we lose the investment of time made 👎writing to the customer in the first place. Every time a task is completed, use calendars to remind yourself to do a follow-up task tomorrow or next year.
TIP #4 - PLAN THREE WOW MOMENTS
Wow moments, or key interactions 🙌 are turning points in the customer journey. Wow moments occur when significant value is delivered to a customer. They are the interactions that have the greatest impact on achieving the customer's goal.
Boil down your entire sales process into a handful of interactions that deliver 80% of the value to a customer.
BONUS - DECOMPRESS AFTER SALES MEETINGS
Spatial designers talk about adding spaces like foyers in buildings to allow visitors a place to gather their thoughts and decompress. When you decompress after a sales meeting you🤫  rewind, replay, and relive details you missed while the meeting was in progress.
Scott Ingram is the host of the Sales Success Stories AND Daily Sales Tips podcasts. He's the author of three books: Sales Success Stories, B2B Sales Mentors and Finding Sales Success on LinkedIn. Scott lives with his wife and two daughters in Austin, Texas where he hosts the Sales Success Summit each October.