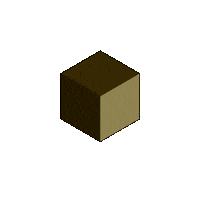 Top 25 companies undertaking digital transformation in 2021
Top 25 companies undertaking digital transformation in 2021
Everywhere you turn, companies making digital change are winning 💪 the game of business. Surrounded by a fearless culture of innovation, enterprises have to make a choice: to change or to perish.
A few organizations had the vision to begin planning digital change years ago. These organizations saw the opportunity 😊 to gear up to tackle new sales channels, new products and services, and customer experiences.
However, the majority of businesses are scrambling to leverage an ever-evolving array of digital technologies and develop new value propositions for their customers.
read more
download whitepaper
A study at MIT found that companies that have embraced digital transformation are 26% more profitable than their peers, generate 9% more revenue from their physical assets, and achieve 12% higher market valuations than other large firms in their industries.
Dave Coplin, author and former Chief Envisioning Officer at Microsoft, told an audience during a panel discussion at Barclays' fourth Digital Unleashed series:
Dave went on to say: "You'll be measured by what you choose to do with the extra time and capacity humans have to do the things that the machines aren't doing. The fundamental skills of our digital future are human skills: the ability to communicate, to be creative, to treat each other with empathy and respect."
According to MIT, digital maturity requires building two dimensions of capability: digital capability (digital) and transformation management (people).
Each of the two capabilities is associated with different types of performance. We believe a third dimension, business transformation, completes the picture. The combination of digital, people and business transformations provides a true picture of what each of the 25 organizations is doing.
Pharma, airlines and retail, focused the majority of their initiatives on digital transformation. The three sectors invested only half as much attention into people transformation as they did in digital transformation. IT invested more in people transformation than any other group.
The two most popular types of people transformation were customer-centricity and staff-centricity, making up 50% of activities combined. Staff-centricity included initiatives other than remote working or digital training. For example, in 2021, Adobe launched a marketplace among its employees to allow them to find subject-matter experts and collaborate online. This initiative reportedly saved their employees 32,000 worker hours per quarter.
We measured 27 different types of digital transformation. The eight most popular kinds of digital transformations companies made during the period included identity recognition, going cloud, digital supply chain, mobile apps, e-commerce, contactless travel, artificial intelligence, and big data.
Acquiring businesses, particularly startups, was the most popular type of business transformation, making up almost 60% of the activity. Customer and staff-centricity were the two most popular types of people transformation. Combined, these two initiatives made up more than 50% of people transformation.
Combining the results into a single category, the banking industry ranked number one overall, launching more initiatives than any other group. IT ranked last, taking the least number of initiatives. But this only reflects the fact that the industry was investing in digital transformation before COVID.
Pharma and airlines did the least amount of work reinventing their business.
Overcoming friction using transformation
Friction is any obstacle preventing a customer from making a buying decision. When companies eliminate friction, they stand to not only improve customer experience but simultaneously improve sales. Customer experience and sales are two sides of the same coin. If you decrease friction, you increase sales.
Digital transformation is an opportunity to eliminate friction. Companies with the least resistance create customers faster. This is because friction has a quotient and can be measured👌. The higher the organization's friction score, the greater the likelihood they will benefit from digital change. Digital transformation introduces automation and online experiences, eliminating the friction associated with manual processes.
What companies are undertaking digital transformation?
> SINGAPORE AIRLINES GROUP (SIA)
> AIR ASIA
> EMIRATES
> JETBLUE
> MICROSOFT
> AUTODESK
> ADOBE
> ORACLE
> SERVICENOW
> NIKE
> MARKS & SPENCER
> JOHN LEWIS
> UNIQLO
> IKEA
> CIMB
> BARCLAYS
> DBS
> ABN AMRO
> PRUDENTIAL
> UNICREDIT
> UNION BANK OF THE PHILIPPINES, INC
> STANDARD CHARTERED BANK
> KIMBERLY CLARK
> PFIZER
> JOHNSON & JOHNSON
> HENKEL
There are many more organizations we wanted to include in the study like Google, Xero, SAS, Xero, AWS, Orange, and Xiami. We were unable to find enough sources citing the types of transformation they were making.
1. Singapore Airlines Group
Singapore Airlines Group has more than 20 subsidiaries 💪 of experts for Aviation related services. One of their subsidiaries is SIA Engineering Company. Which services the planes across nine countries through its 27 joint ventures. The airline operates a range of fleets. From huge freight carriers to Scoot which is a wholly-owned subsidiary that offers low-cost flights.
Singapore Airlines distributed iPads to all their pilots. That way, pilots could review the latest weather and operational updates. Including any information about turbulence on the way. This initiative was taken to move towards a paperless flight-deck environment.
Digital-first culture 2018
The digital innovation blueprint aims to develop digital aviation and travel technology through collaborative partnerships with universities and government organizations in Singapore. With such an initiative, SIA has established a leading stance 👊 for digital transformation in the airline industry.
Staff-centricity using KrisLab 2019
The lab speeds up digital transformation by providing the right tools and infrastructure for staff. Staff can then develop their own ideas and co-innovate with external partners. Like start-ups, established incubators, and accelerators.
Goh Choon Phong, CEO, Singapore Airlines
The lab speeds up digital transformation by providing the right tools and infrastructure for staff. They can then develop their own ideas and co-innovate with external partners like start-ups, established incubators, and accelerators.
During the pandemic, Singapore Airlines set up an internal task force to identify and analyze touchpoints in their customer journey. Which were evaluated and reinforced to protect the health and safety of the customers and the employees. The airlines enhanced their existing features while also introducing new features to broaden the safety to around 100 😘 customer touchpoints.
Said George Wang, the airline's senior vice president of information technology
Digital verification 2020
In December of 2020, SIA started trials on a new digital health verification process. It was based on the International Air Transport Association's travel pass framework. The purpose of this process was to offer customers the ability to store and present information 🧐 related to Covid-19 tests along with their vaccination status.
Wang has also mentioned:
Kris is Singapore Airlines' chatbot. It has been trained to help customers with a 😲 range of common travel topics. Such as baggage allowances, lounge eligibility, the status of waitlisted flights, and others.
In 2014, Microsoft was on the ropes. PC sales were falling, and their software products were in decline. The products were static and lacked innovation. Their products were labeled 'boring' and 'unimaginative'. To the industry and to the consumers, Microsoft seemed like a relic of an industrial-era 👎 company that had failed to grasp the meaning of the emerging digital economy. It wasn't very different from many other big firms.
Windows couldn't compete with Google's free operating system. The company's investment in the Nokia phones tanked. Their share price had been stagnant for a long time due to the combative nature of the company's corporate culture that was personified by the prior CEO, Steve Ballmer, hadn't left many viable paths forward for the company. Satya Nadella's appointment as the CEO left the staff demoralized. But the fact was, only an outsider could re-energize the tired old giant.
Microsoft's new purpose under the leadership of Satya Nadella was to empower everyone on the planet. It didn't matter, wherever they were and whatever device they used. The new customer-focused ✊ purpose of empowering people was inspiring to the staff as it was not about chasing Apple's iPhone or replacing Google's search, but it was about transforming everyday tasks for everyday people.
Reduce product line-up 2014
Nadella dropped the industrial-era business models to free up energy for promising domains. He gave Windows for free and dropped the Nokia phone. Doing so, let the firm put all its efforts into digital transformation and innovation.
Satya Nadella, CEO of Microsoft, mentions in his book: Hit Refresh that they needed to develop speed, nimbleness, and athleticism to get the consumer experience right, not once but daily. They needed to set and repeatedly meet short-term goals, shipping code at a modern, fast-paced cadence. But there was a lack of support from the top management. Only some lower-level teams were exploring agile software development practices.
When Nadella came in 2014, he made it mainstream throughout the company culture, officially making Microsoft adopt agile development.
Microsoft has ✈️ expanded on the acquisition of startups to bolster its cloud services. In 2019, the company acquired Movere, an innovative technology provider in the cloud migration space. Similarly, in 2020 Microsoft acquired Affirmed Networks and Metaswitch Networks to enhance its capabilities for the 5G ecosystem to support the telecommunications industry. The company also acquired Aorato, Adallom, Secure Islands, Hexadite, and recently CyberX to ensure robust security capabilities that can complement the existing Azure IoT security systems.
Moving to cloud computing 2021
In 2021, the company's biggest revenue increase came in the Intelligent Cloud segment. Which accounted for a 23% increase from the prior year, valued at $14.6B. It was driven by a 50% increase in revenue for Microsoft's Azure cloud computing platform and related services.
From healthcare AI-assisted bots to digital twins in manufacturing, to eCommerce in retail, all rely on cloud computing. The worldwide end-user spending on public cloud services has grown to 🤞 18.4% in 2021. The market size has grown to $304.9B, up from $257.5B in 2020 according to Gartner.
Microsoft's annual report states:
Pepsico initiated a 5-year partnership with Microsoft in 2020 to accelerate their cloud infrastructure, ERP, and data estate consolidation and modernization. Companies like Bentley Systems, Honeywell, and Johnson Controls have collaborated with Microsoft to utilize technologies such as Azure Digital twins that bridge the 📣 digital and physical worlds, creating simulations of their factories while optimizing their operations.
Nike, Inc. sells footwear, apparel, equipment, accessories, and services. The company employs over 75,400 employees in the design, development, manufacturing, and worldwide sales and marketing of its products. By doing so, the company generates over $37.4B in revenue.
In 2017, the former CEO Mark Parker announced that the band would cut its roster of distribution partners from 30,000+ to just 40, which left a huge gap in the customer pool for the company.
Said John Donahoe Nike CEO. In March 2020, the company closed 100 percent of its 🛒 retail stores globally and became fully digital. That was the only way the company could connect to the consumers. It caused a huge spike in consumer engagement through Sneaker's mobile app and other activity apps.
At this point, digital platforms were the only way Nike's frontline staff connected to consumers. So, Nike built an app on top of Twillo's communications platform to connect customers with queries with retail store employees at home. Even after the physical stores have opened, digital platforms continue to grow. It's serving not only in-store customers, but also digital customers.
The online sales model introduces customer acquisition, shipping, and return handling costs that weigh on total sales, which in turn can bring down profit margins. But the lower customer acquisition costs and higher ad conversions offset these costs very easily.
CFO Matt Friend weighed on the importance of a data-driven model in an interview:
Nike reports, even after the reopening, digital sales have soared 82% during the fiscal first quarter. With such phenomenal growth prospects, Nike's digital sales can drive 50% of its revenue in the coming years. As of now, digital sales are profitable, more than wholesale sales for the company.
Acquired startup Datalogue 2021
Nike acquired Datalogue to build on connectivity with its customers. The company's Consumer Direct Acceleration 🚀strategy is focused on direct digital sales. It has plans to increase investment in technology and eCommerce. The main agenda of this move is to drive digital innovation throughout the consumer touchpoints.
Launching a digital business center of excellence is the third step. This center provides the advice, innovation, and cross-pollination needed to execute a digital transformation roadmap.
DIGITAL TRANSFORMATION PLAYBOOKS
DIGITAL TRANSFORMATION SLIDESHARE RESOURCES